THIS POST MAY CONTAIN AFFILIATE SALES LINKS. PLEASE SEE OUR FULL DISCLOSURE POLICY FOR DETAILS
Are you a pumpkin dessert lover but want more ideas of what to make? I am so excited to be sharing 14 of the Best Pumpkin Dessert Recipes that are perfect for fall and any occasion.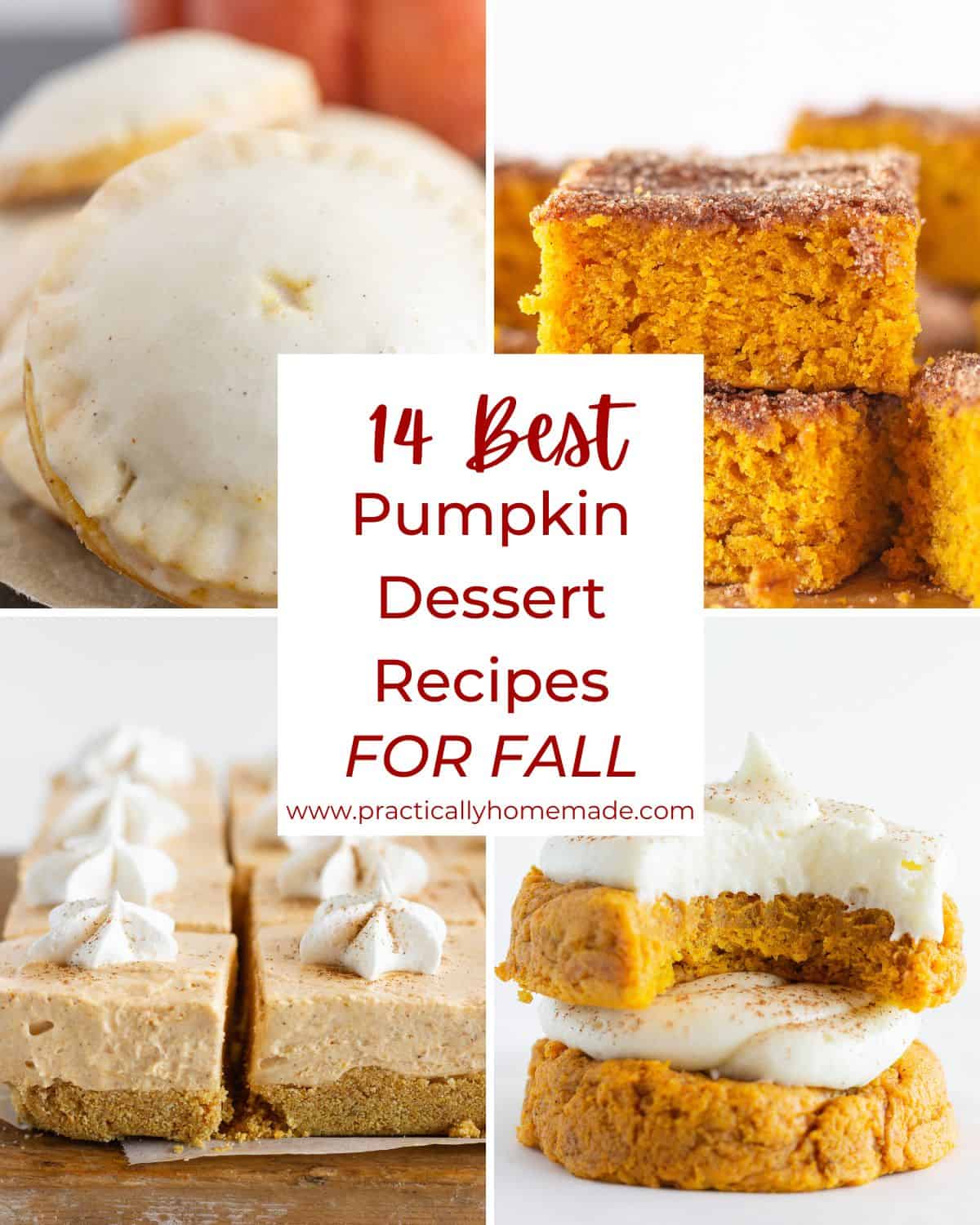 Jump to:
Pumpkin Dessert FAQs
What is the most popular pumpkin dessert?
The most popular pumpkin dessert is a pumpkin pie. While I enjoy pumpkin pie there are so many other ways to make pumpkin taste amazing. Enjoy making and eating the best pumpkin dessert recipes to follow.
Can pumpkin puree and pumpkin pie filling be substituted for each other?
They should not be substituted for each other. The reason is because a pumpkin puree is made of only pumpkin and pumpkin pie filling is sweetened and contains spices.

Be sure to read the recipe you are making carefully to see which ingredient you need.
What does pumpkin pair with?
There are so many other flavors that pair perfectly with pumpkin. Ingredients like chocolate chips, chopped nuts, raisins, maple and honey are made to go in a pumpkin dessert.

Spices like cinnamon, nutmeg and vanilla are also great additions to any pumpkin recipe. This Homemade Pumpkin Pie Spice recipe is quick to make and keeps for a long time.
14 Best Pumpkin Dessert Recipes for Fall
Here are 19 of the best and easiest Pumpkin Dessert recipes that you are going to want to make this fall.