THIS POST MAY CONTAIN AFFILIATE SALES LINKS. PLEASE SEE OUR FULL DISCLOSURE POLICY FOR DETAILS
Once the air starts to turn a bit cooler it is time to pull out all of the apple recipes. Today I am rounding up the 10 Best Apple Dessert Recipes for fall and I can't wait for you to grab one and enjoy every last bite.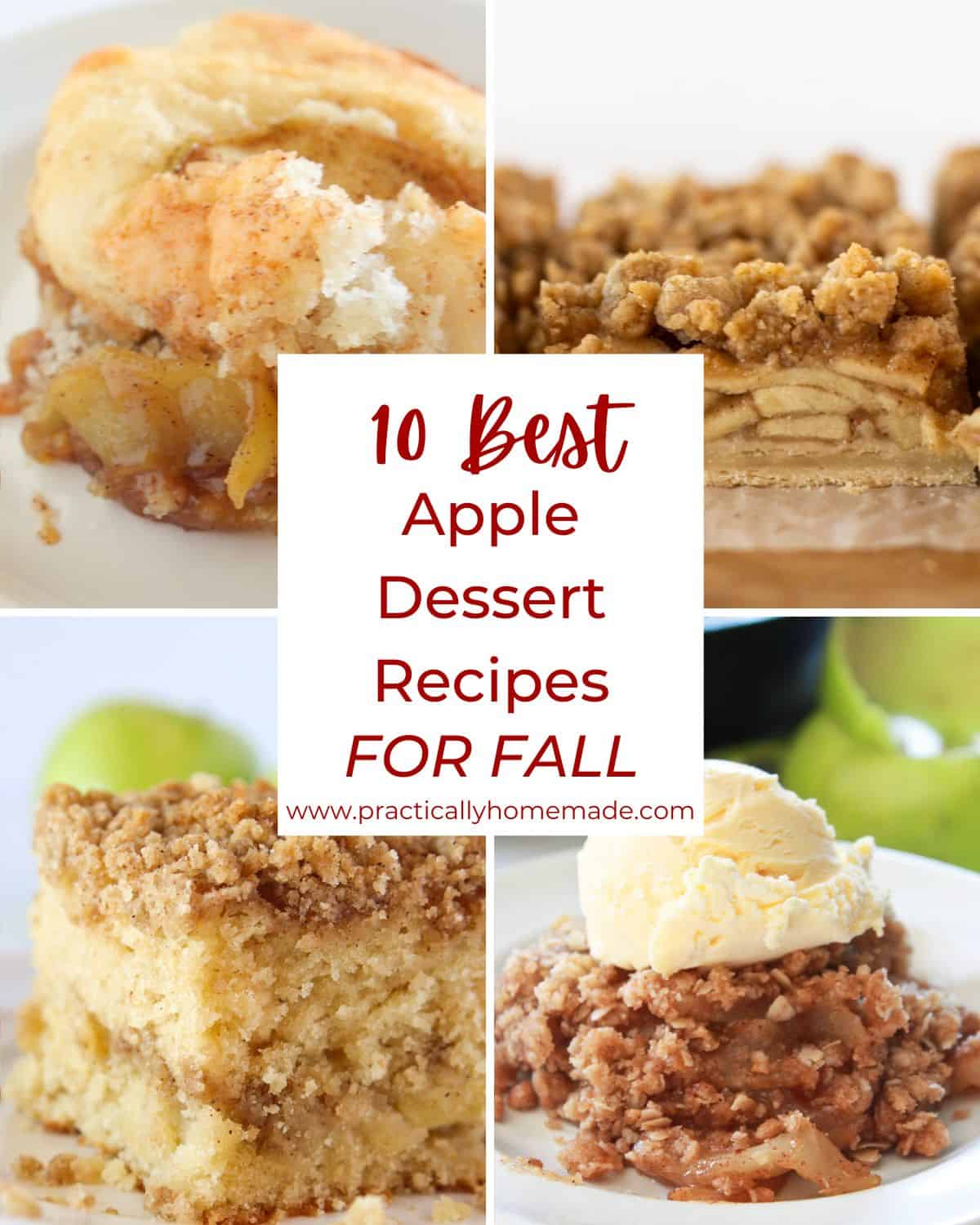 When it comes to the best apple dessert recipes what do you look for? Cakes, pastries, cheesecakes? Great! I have you covered with an array of apple recipes that is sure to make your fall season even more delicious.
Most of the apple desserts start with fresh apples but there are also a couple that use canned apple pie filling. That helps to keep everything super simple and perfect to make any day of the week.
FAQs
What can I do with a bunch of apples?
There are so many things you can do when you have a bunch of extra apples. You can dry or dehydrate them which is always great. You could also break them down and make applesauce. My favorite thing to do with apples is to bake with them. There are so many recipes that make fresh apples shine. This apple cobbler is amazing.
What are good dessert apples?
They key to getting a good dessert apple is to get one that isn't too sweet and will hold up to the baking process.

My favorites include Granny Smith, Braeburn, Fuji and Gala. All have a great taste and texture that go well in apple recipes.
Can I freeze apples?
You can freeze apples for up to 6 months but keep in mind that the texture and taste may change during the freezing process.
10 Best Apple Dessert Recipes for Fall
Choose one or all of these amazing apple dessert recipes this fall for the perfect sweet treat!
I hope one of these best apple dessert recipes speaks to you and that you enjoy every last bite! Fall is one of my favorite times to get in the kitchen and these recipes are why. Enjoy!