THIS POST MAY CONTAIN AFFILIATE SALES LINKS. PLEASE SEE OUR FULL DISCLOSURE POLICY FOR DETAILS
During the school year dinner becomes more of a priority around our house. We are busier and I need to plan around so many activities. The summer days of flying by the seat of my pants and eating dinner at 8 p.m. just doesn't cut it. But not to worry, I have some quick, easy and totally delicious recipes that are sure to make life a breeze.
I will admit something, I don't really meal plan at all during the summer months. I am home and so I don't worry about it but this time of year…it is a must! My number one tip is to plan your quick and easy family dinners around your schedule. If you know that you have a ball game and a meeting, then a crock pot dinner might be a good idea. In fact, I have dedicated an entire post to meal planning.
12 Quick and Easy Family Dinners
If you are really short on time and didn't get a chance to plan ahead then this 15 Minute Andouille Sausage and Cheese Grits recipe is just the ticket. You can literally make this in less time then it takes to order take out, so why not?
Speaking of take out. Sometimes it is fun to make tasty take out recipes at home. This In n' Out Burger Sloppy Joe recipe is such a fun play on the original. All of the same awesome flavors…your family will go crazy for it!
Or maybe Taco Bell is more your speed? This Crunchy Wrap is so much fun and so darn delicious! It is a favorite both at home and at school. They are so easy to make at home and a cool twist on taco night.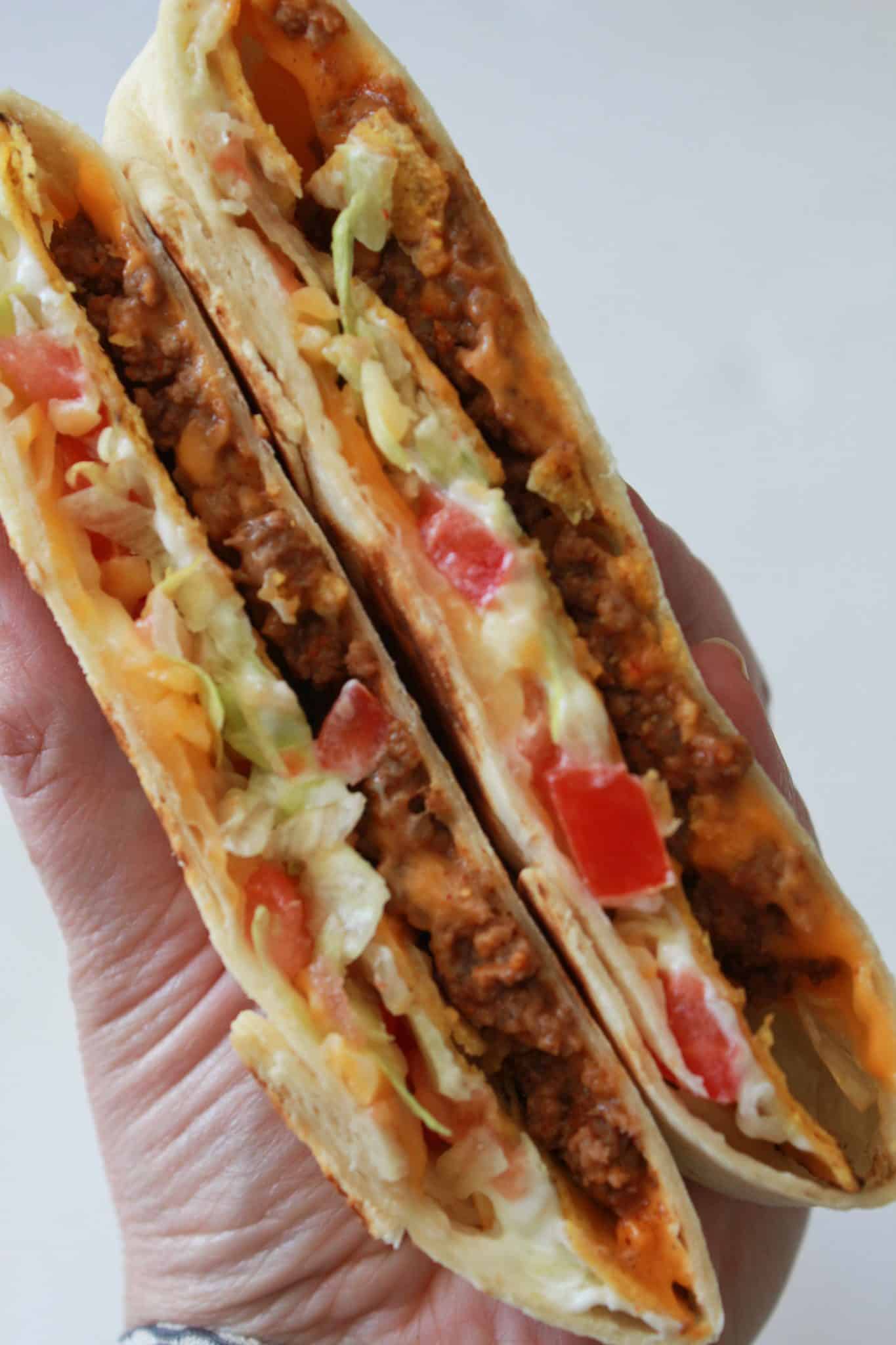 My go-to quick and easy family dinner is a skillet meal. The possibilities are endless! My favorite part is that you are only dirtying one pot but the fact that they taste so good is a great reason too! This Lasagna Skillet is nice because you get all of the traditional lasagna flavors in half of the time.
This Shepard's Pie Skillet is my all time favorite! Add mashed potatoes to any meal and you have my full attention. When I am in a real hurry, I even take a short cut and buy the store bought mashed potatoes in the refrigerated section. I promise, your family will never even know.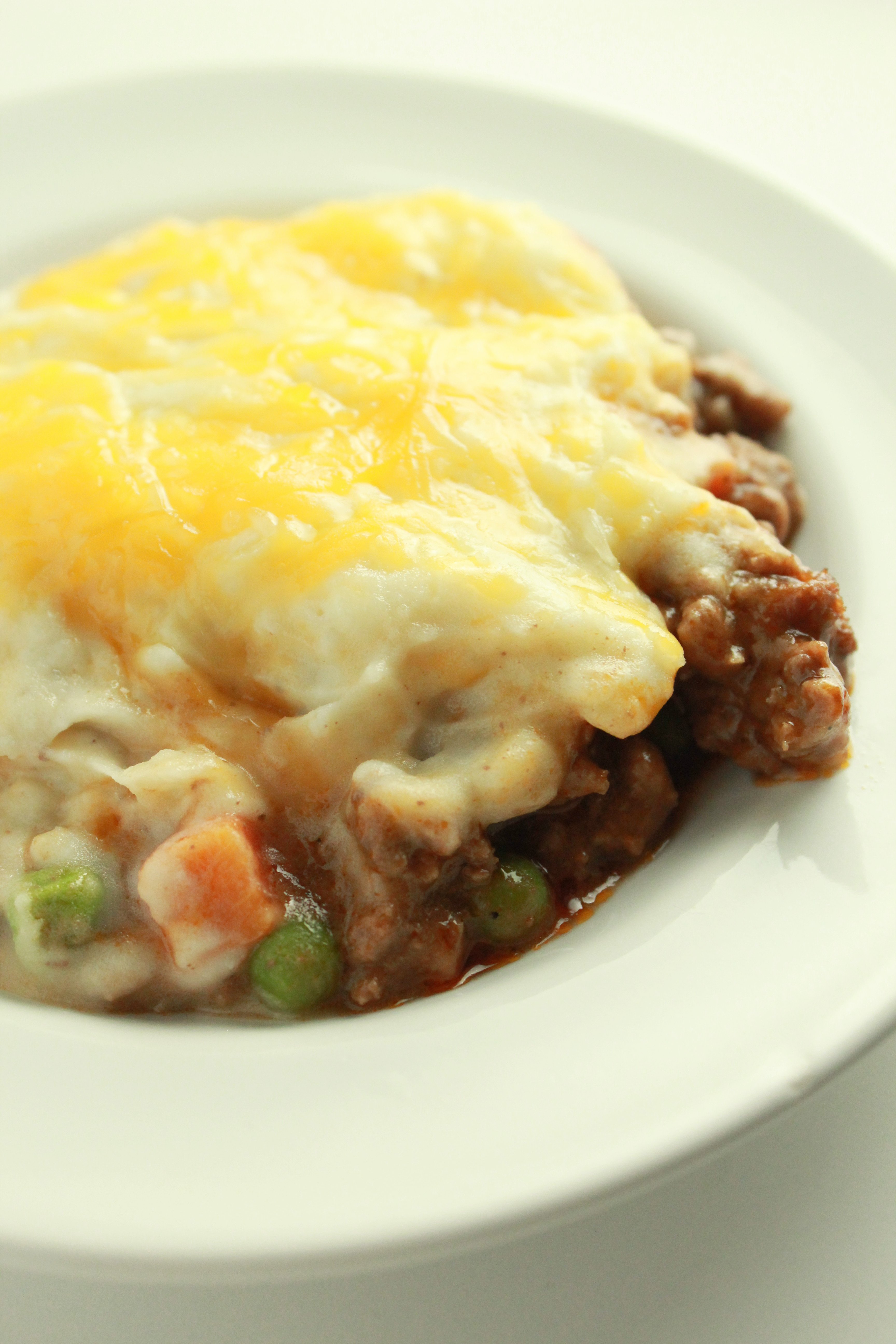 The second fall hits, soup gets added to my quick and easy family dinners and this Chicken Enchilada Soup is always a hit. I can't decide if it is the fabulous taste or the fact that everyone can customize their own toppings but either way…everyone loves it.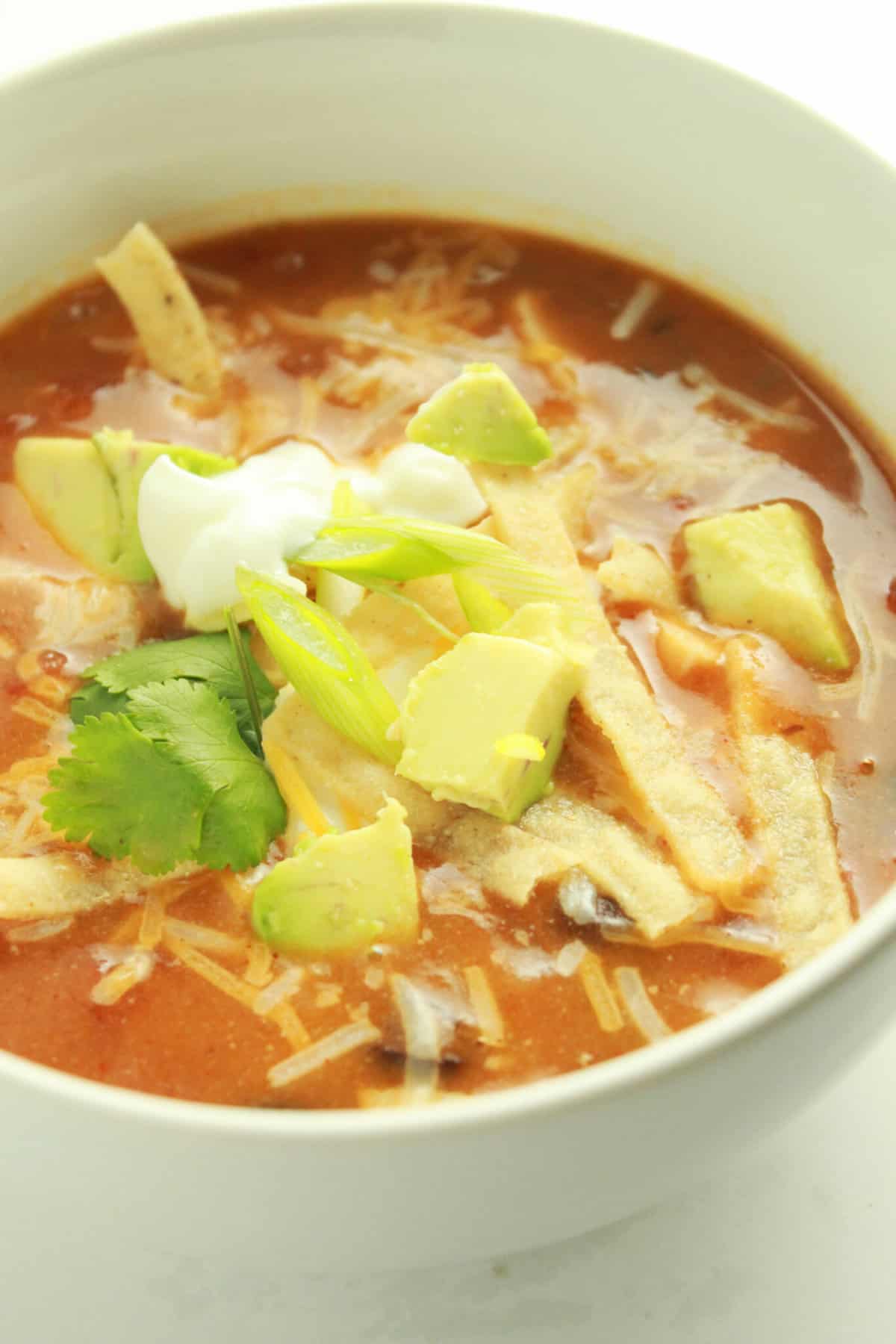 This 30 Minute Chili is also a great option. We like to have it on Monday nights during football because for some reason chili and football just seem to go together. It is a definite touch down!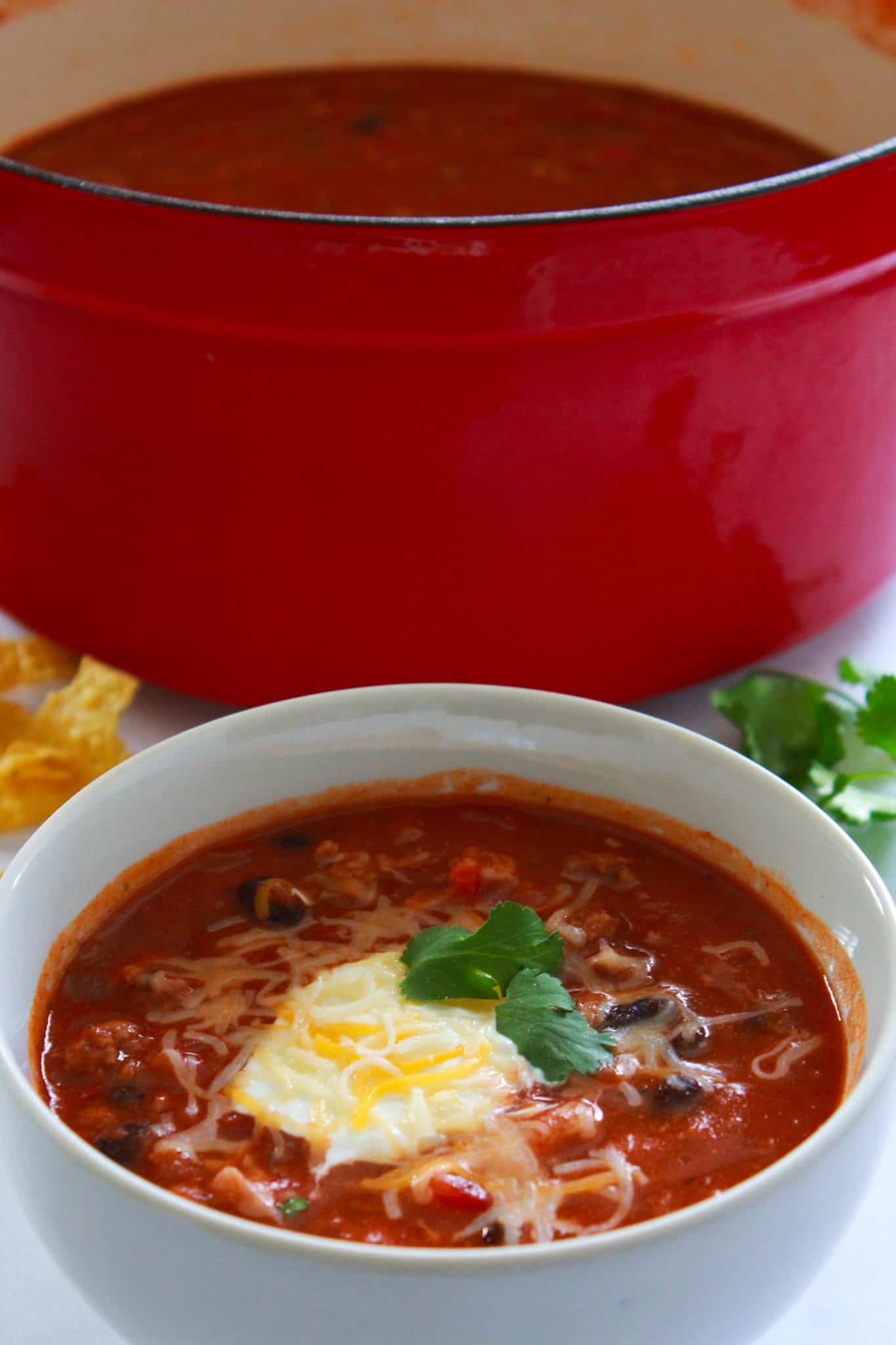 Now there are quite a few nights where the crock pot needs to be broke out. Either I know we are going to be home a little later or everyone is coming in at different times and the crock pot is my best bet. This Crock Pot Meatloaf is so good. Making meatloaf in the crock pot is such a great idea because it keeps it so moist.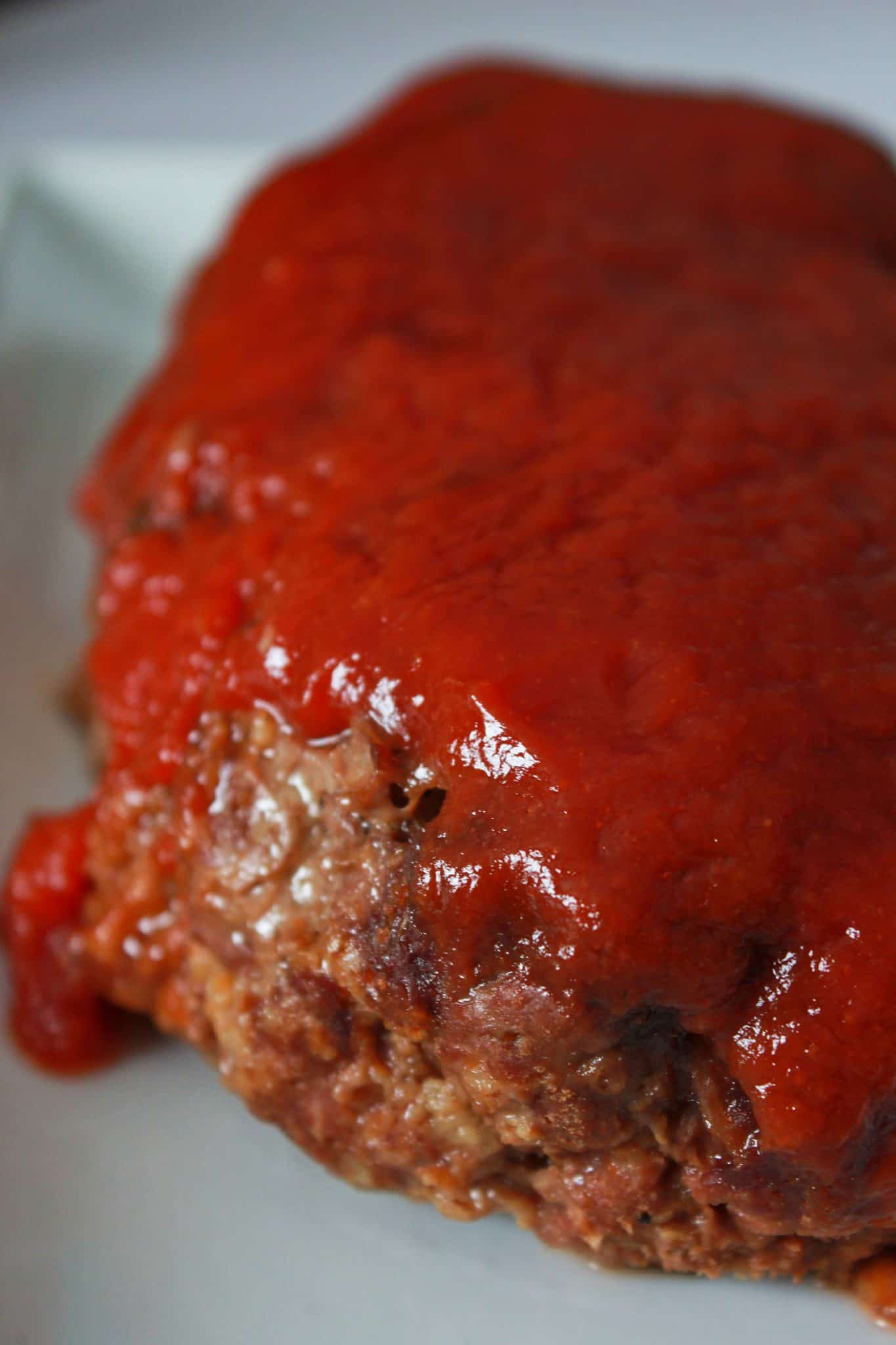 If meatloaf isn't your families speed then maybe this Slow Cooker Roasted Chicken will put a smile on their faces? Using just a few tricks gets you a moist and tender chicken that goes with anything.
Casseroles are a great idea because you can make them ahead of time. I love to even make an extra and freeze it for later. This Sloppy Joe Tater Tot Casserole might be one of the oldest recipes on Practically Homemade but that doesn't mean it isn't awesome.
I also really love this Chicken Parm Ravioli Bake. Taking shortcuts from the freezer section of the grocery store makes this casserole super simple but that doesn't mean it is short on taste. The flavors are extra wonderful!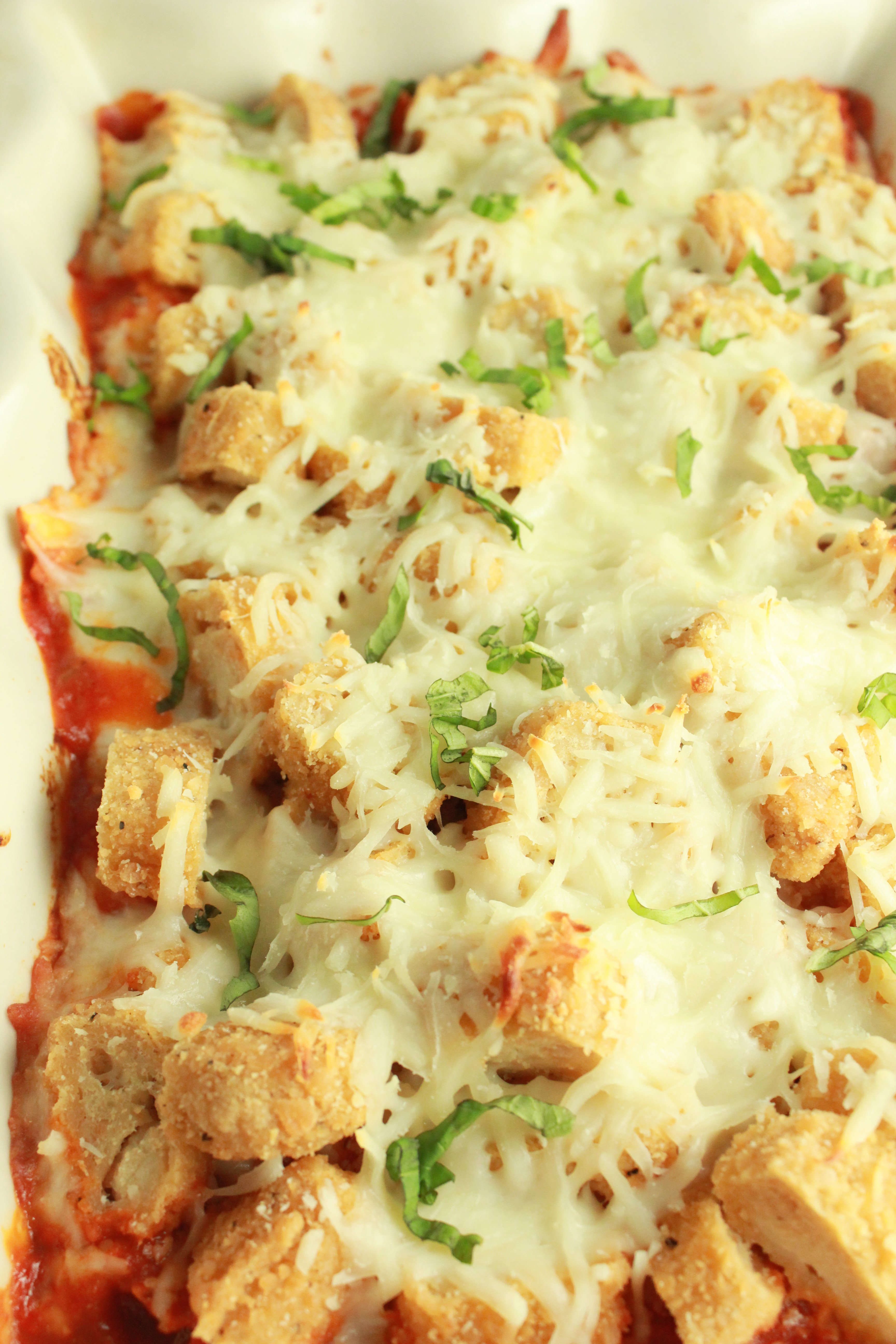 If you have never made this Teriyaki Chicken Stir Fry Casserole then you are missing out. Everything you LOVE about stir fry but in the convenience of a casserole…what could be better than that?
Want to make a recipe that your kids are sure to go crazy for? These Mini Chicago Deep Dish Pizzas are a perfect option. Who doesn't love mini versions of your favorite full sized food?
So there you have it. My picks for the perfect quick and easy family dinners for back to school. If you are looking for more fun ideas then take a look at all of my dinner recipes. There is sure to be something that you will love.