THIS POST MAY CONTAIN AFFILIATE SALES LINKS. PLEASE SEE OUR FULL DISCLOSURE POLICY FOR DETAILS
We are less than two weeks away from Thanksgiving. That means it is time to get in full on Thanksgiving meal planning mode. Turkey, mashed potatoes and stuffing are a given but what about the side dishes? Not to worry because today I am sharing all of my favorites. This awesome Thanksgiving Side Dish Roundup is something that you don't want to miss!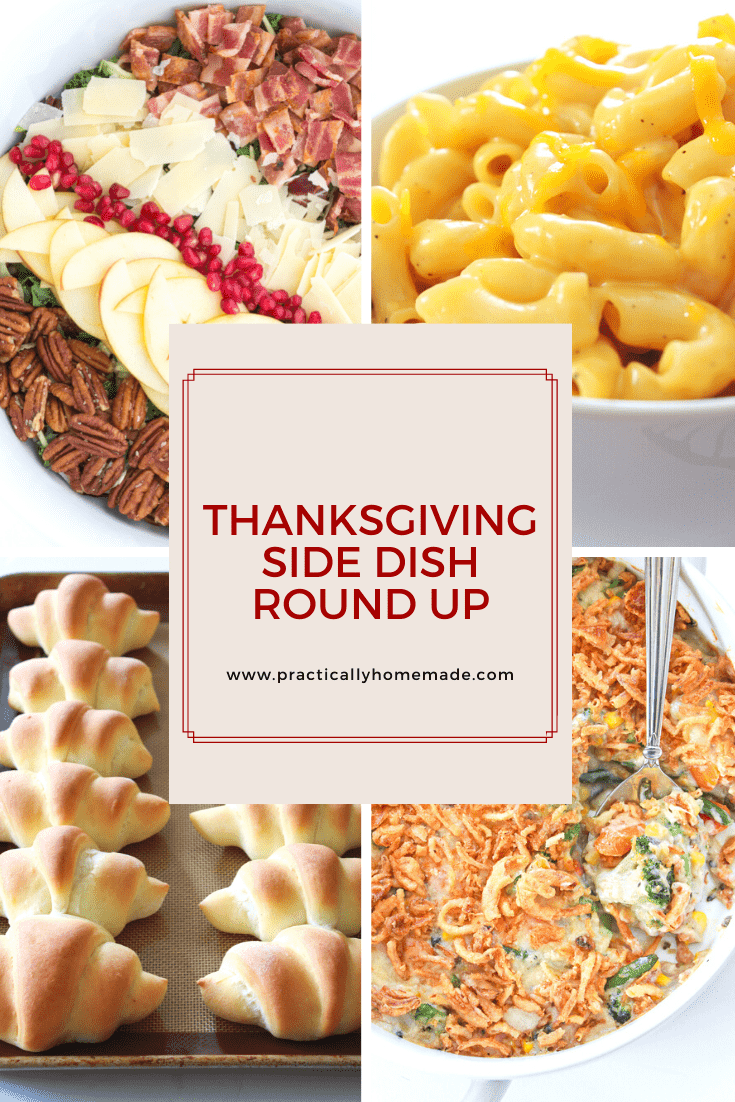 If you are having a hard time deciding how much to make for your dinner I have you covered too. This Thanksgiving Cheat Sheet will give you everything you need.
Easy Thanksgiving Side Dishes Everyone will LOVE
This awesome salad starts with a sweet kale mix and then delicious elements like butter pecans, bacon and parmesan are added.
My favorite part of this Harvest Salad is the fresh sliced apples. It is the fall season in a bowl and perfect for your Thanksgiving menu.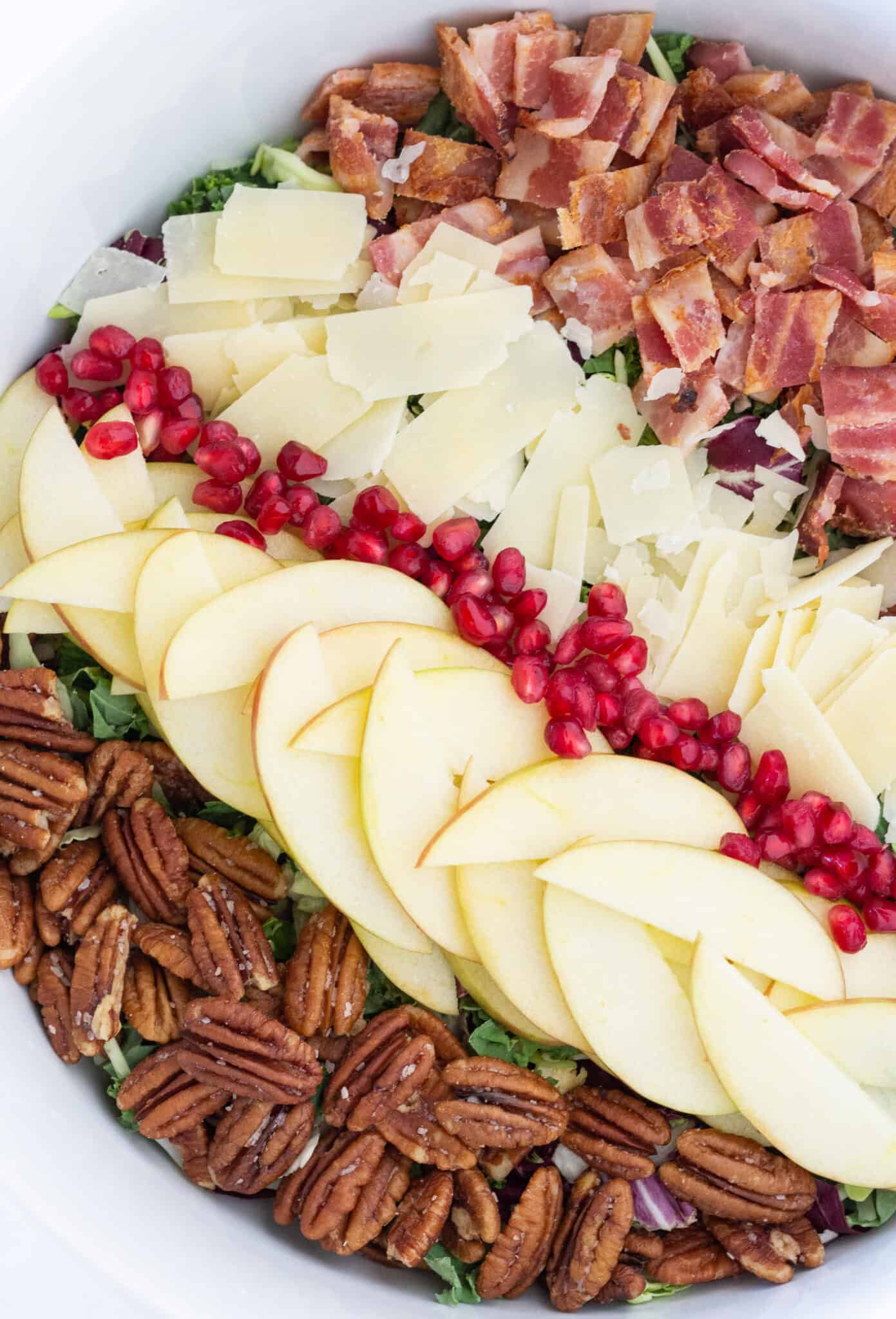 Every Thanksgiving table needs cranberry sauce and when a recipe is called THE BEST CRANBERRY SAUCE EVER! then you have to take notice.
Plus, I met Mrs. Major Hoff at a blogging conference. She was so great and she spoke about how great it is. Hurry over to Major Hoff Takes a Wife to see this recipe and so many more.
Throw that green bean casserole recipe away and make this Frozen Vegetable Casserole instead.
The perfect spin off of the original, this amazing vegetable casserole will soon be a tradition you don't want to miss.
Mashed potatoes is always a good idea but so is this super easy Homemade Mac and Cheese.
With the addition of my secret ingredient, you won't believe just how wonderful and creamy this pasta dish is.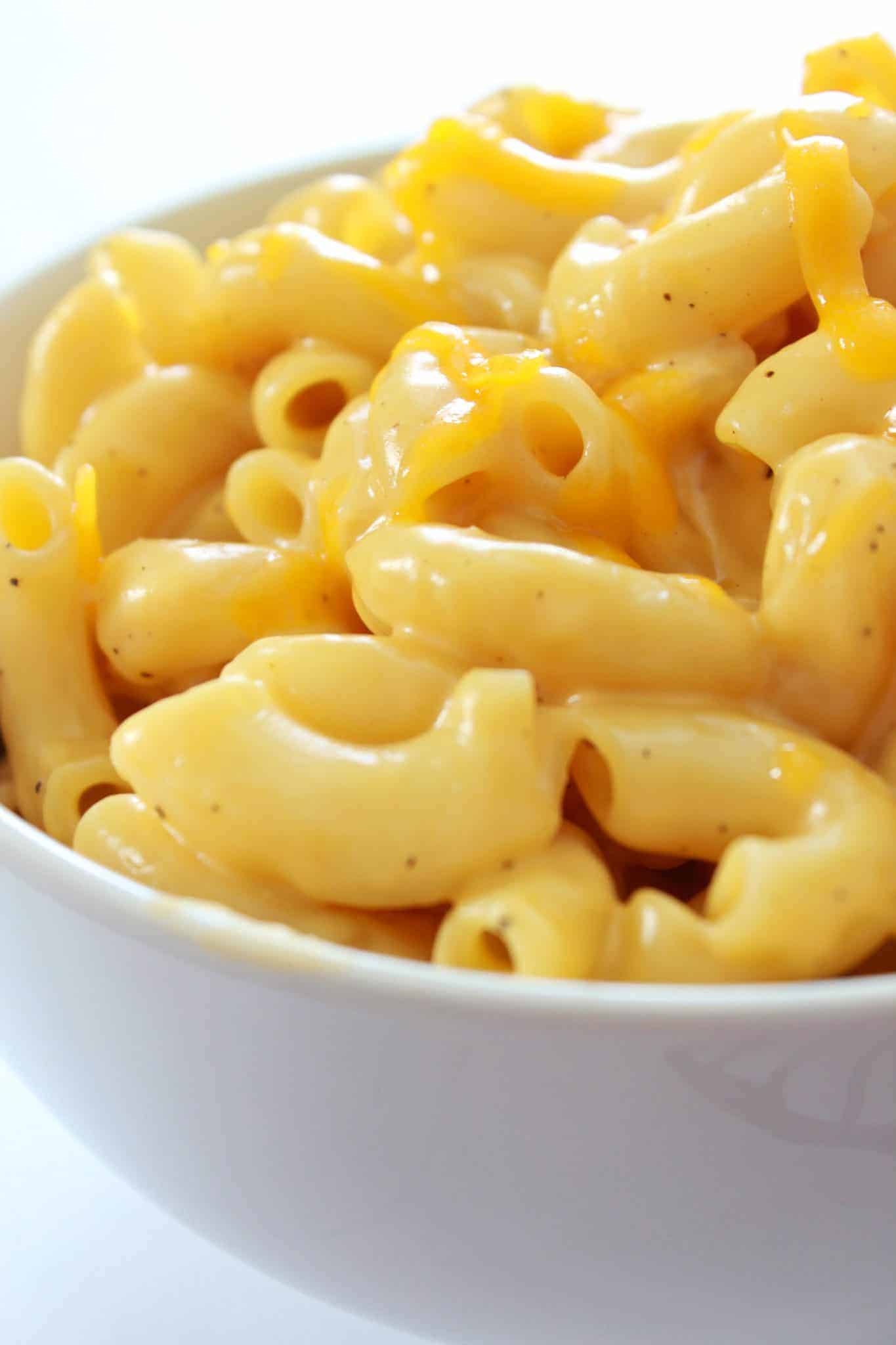 We have to have gravy to slather those wonderful mashed potatoes with and Kelly over at The Anthony Kitchen has you covered.
She will show you How to Make a Simple Turkey Gravy from start to finish! Thank you Kelly!
What is Thanksgiving dinner without fresh baked rolls but who has time to spend hours making them?
This One Rise Crescent Roll recipe will give you soft and delicious rolls in just about an hour. Who doesn't love that?
If you want an alternative to mashed potatoes then look no further. This Sweet and Yukon Gold Potato Au Gratin is exactly what your Thanksgiving table needs.
Thinly sliced sweet and yukon gold potatoes are thinly cut and cooked in a cream sauce that is total perfection.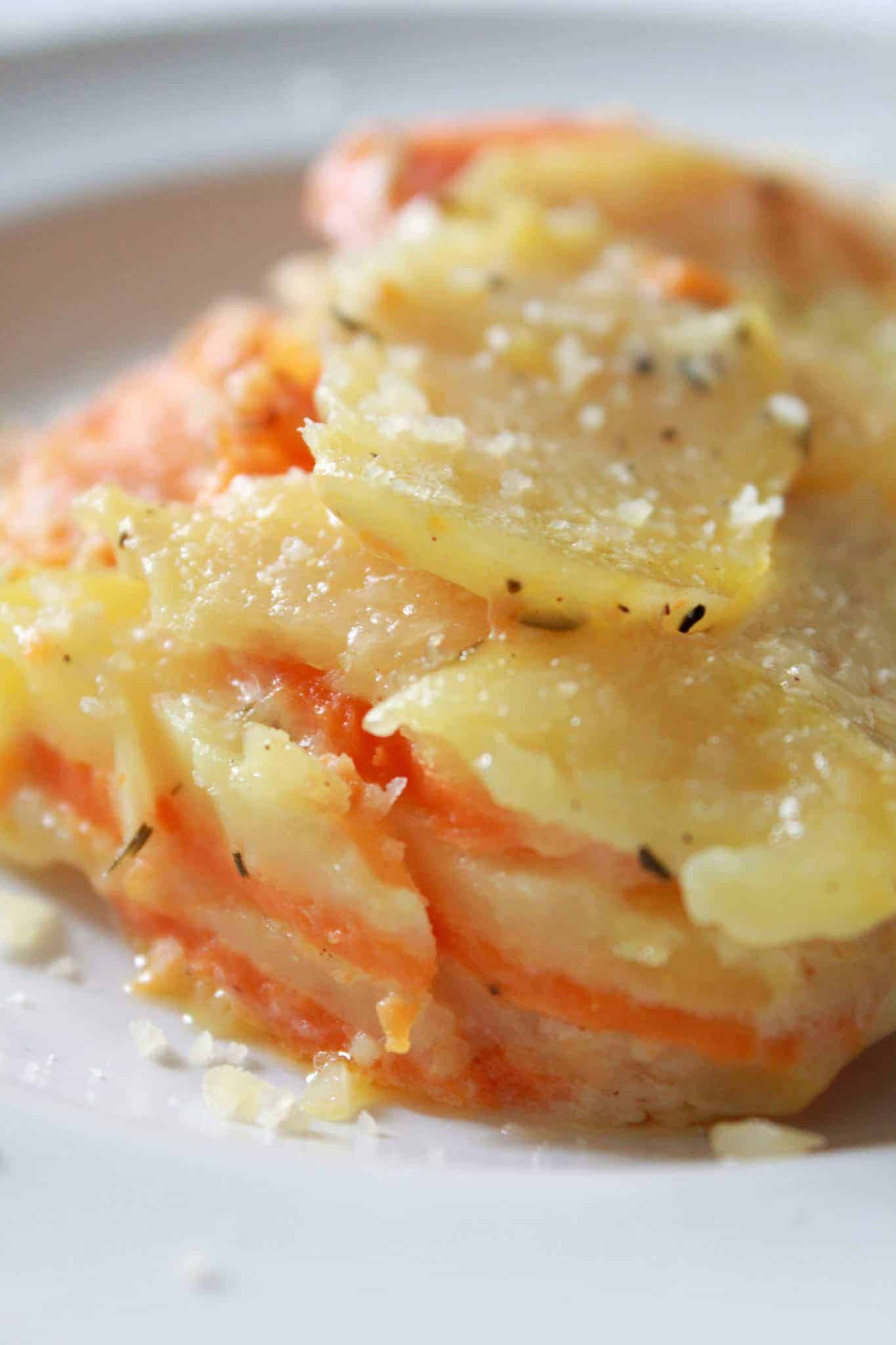 So there you have it! Grab a few of these Thanksgiving side dishes or all of them for the ultimate Thanksgiving menu and don't forget the cheat sheet.