THIS POST MAY CONTAIN AFFILIATE SALES LINKS. PLEASE SEE OUR FULL DISCLOSURE POLICY FOR DETAILS
Pecan desserts are some of my favorites and I have learned that they are some of yours as well. Pecan recipes are always popular, especially around the holidays. When they are easy and delicious, that gives them extra bonus points. All of these sweet pecan recipes have what it takes to be a crowd pleaser and each of them is a bit unexpected in the best way possible.
Do you love pecans? Try this Maple Pecan Scones recipe!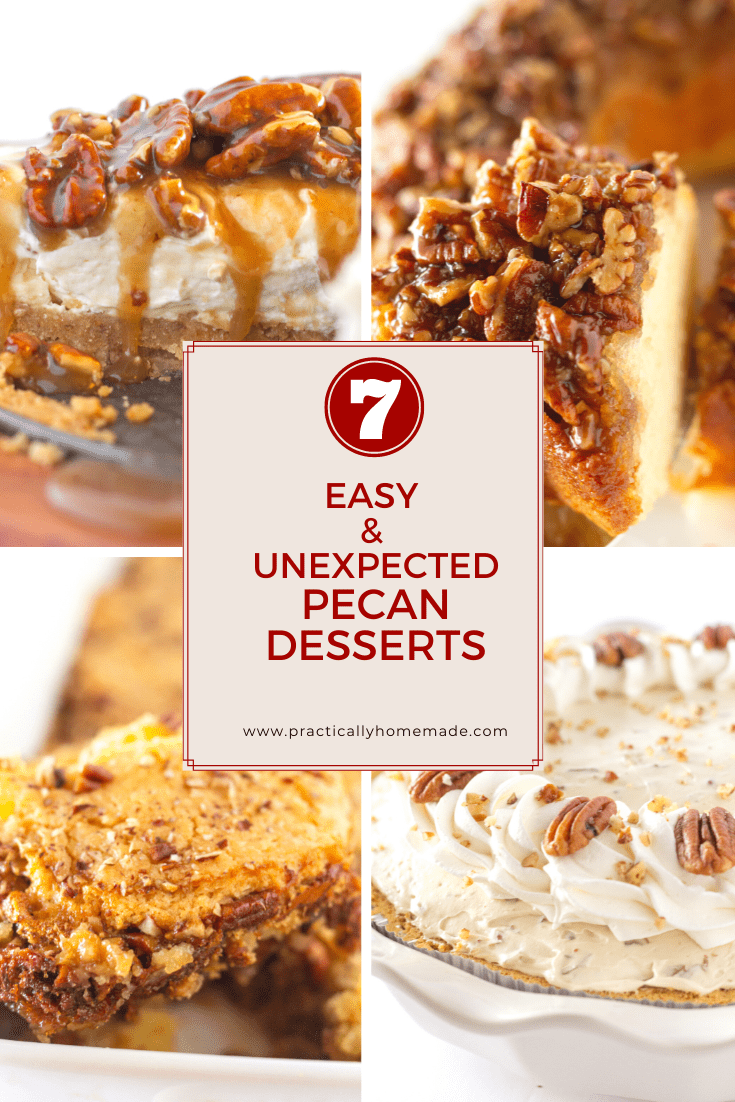 Why Are Pecan so GOOD in Desserts?
Pecans are great in desserts for a number of reasons. First of all, they have a buttery flavor that compliments most dessert recipes. They also have a high fat content and that lends itself well to desserts that are typically higher in fat.
They also have a wonderful texture. The crunch is a welcomed addition to lots of dessert recipes that need a little something extra. Pecans can also be sweet, salty or both! Which makes them super versatile in the dessert world!
What can you make with Pecans?
The true question is really, what can't you make with pecans. From adding pecans to Pecan Pie Cookies and Pecan Upside Down cakes, to pecan flavored ice cream. Pecans can be found in all sorts of desserts. I personally love them in butter pecan chocolate chip cookies, brownies, maple pecan scones and pecan pie cheesecake but here are 7 of my favorite easy pecan desserts!
Get the best of both worlds with this simple Pecan Pie Cheesecake that is totally no bake! The creamy and smooth cheesecake filling only requires 3 ingredients and the pecan pie topping is sweetened with honey for an extra special surprise. The best part however might just be the pecan sandies crust that brings the whole dessert together!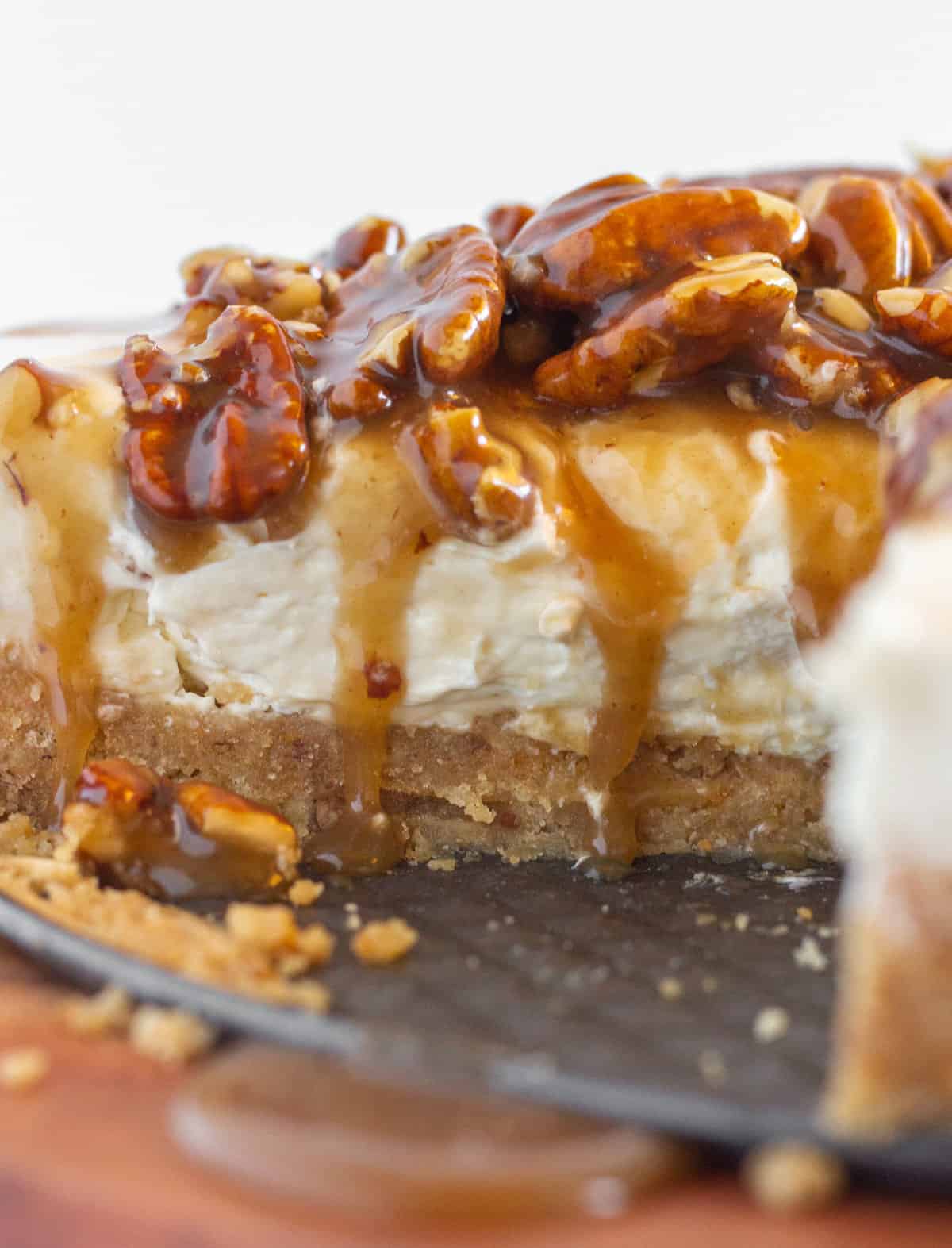 Pecan pie filling is baked into the top of this super moist and delicious Pecan Upside Down Bundt Cake that starts with a cake mix! This extra special pecan dessert is the perfect way to get your pecan pie flavors without having pie. So if you are a bundt cake fan and honestly…even if you are not…add this recipe to your baking list.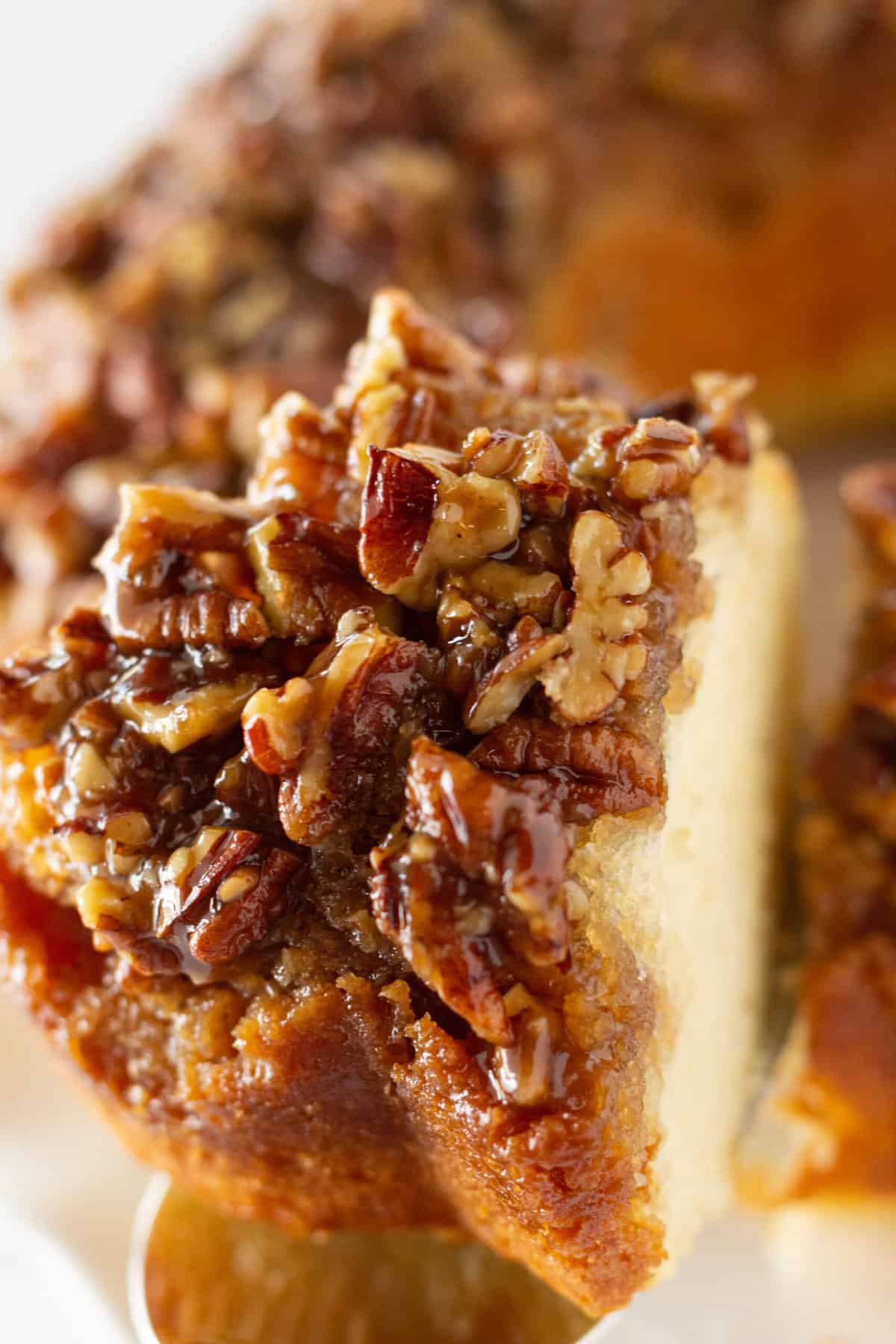 Change the way you look at pecan pie forever and make this Pecan Pie Cobbler! With all of the pecan pie filling you love, the cake mix cobbler topping will give you something unexpected but totally amazing. This is my husband's favorite pecan pie dessert and for good reason. There is nothing not to love about this sweet treat.
There is something totally magical about this Butter Pecan Cream Pie! The fact that it is totally no bake is awesome but the sweet and salty combination is out of this world. The salty butter pecans with the sweet cream cheese filling is a match made in pecan dessert heaven. It is a wonderful alternative to traditional pecan pie. Everyone will love it!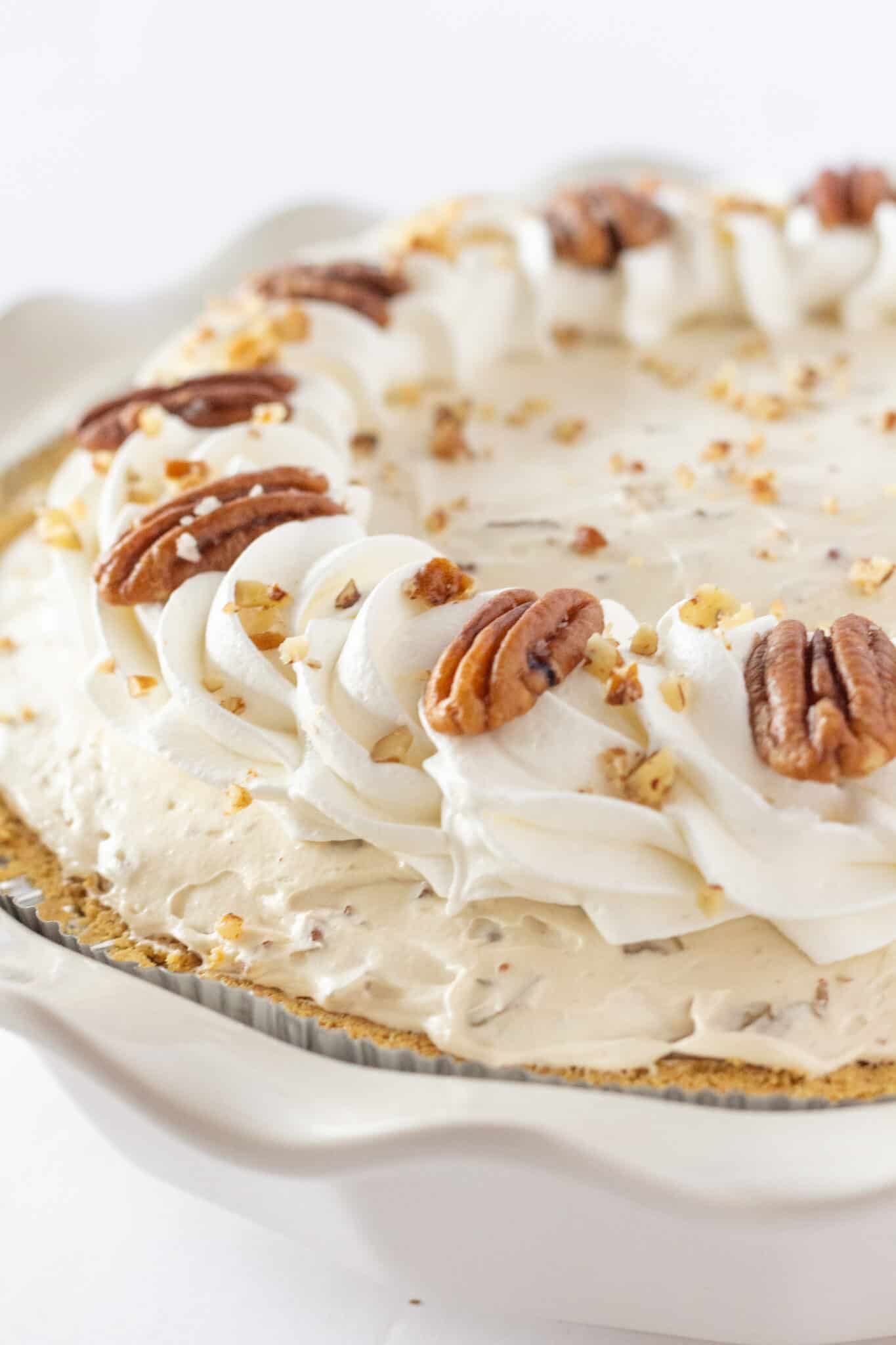 The combination of buttery shortbread crust with a delicious pecan pie topping makes these Pecan Shortbread Bars unbeatable. This is a pecan recipe that I make over and over again and have for years. People will not only go back for seconds but they will also be asking for the recipe. Don't say I didn't warn you.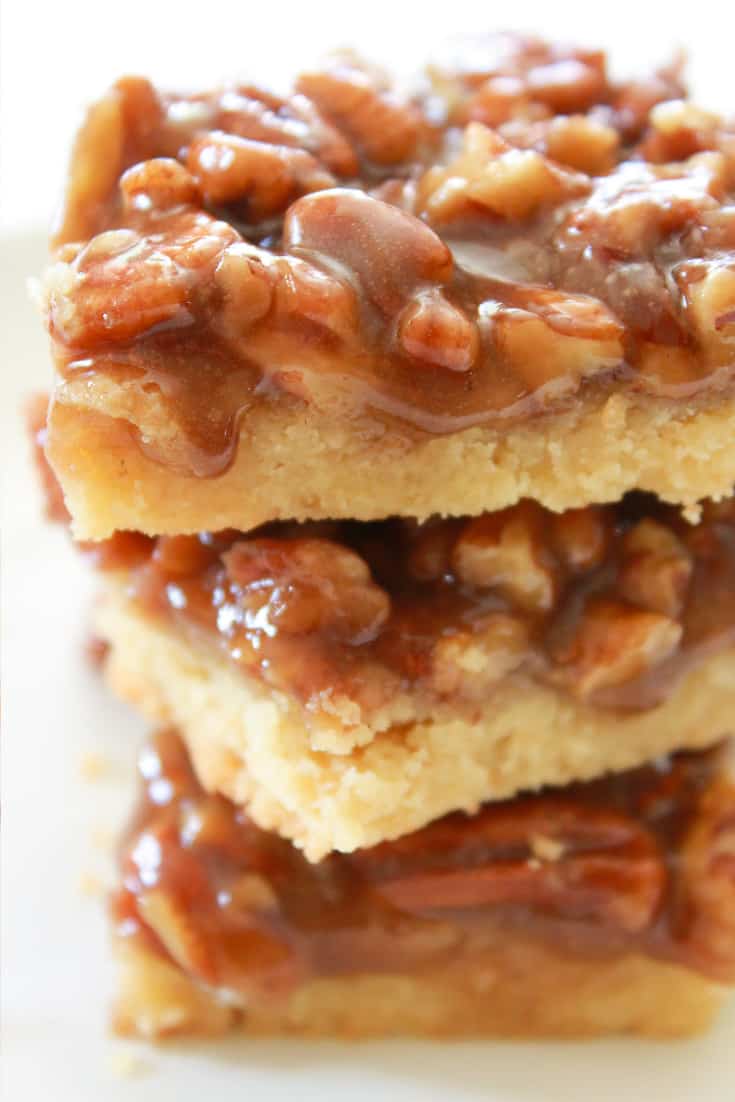 This miniature version of delicious pecan pie is the perfect pecan dessert. Pecan Pie Cookie Cups start with a cake mix cookie and end with the most amazing pecan pie filling. You will find yourself eating a handful because they are so darn good and because…you can! Don't want to miss this one!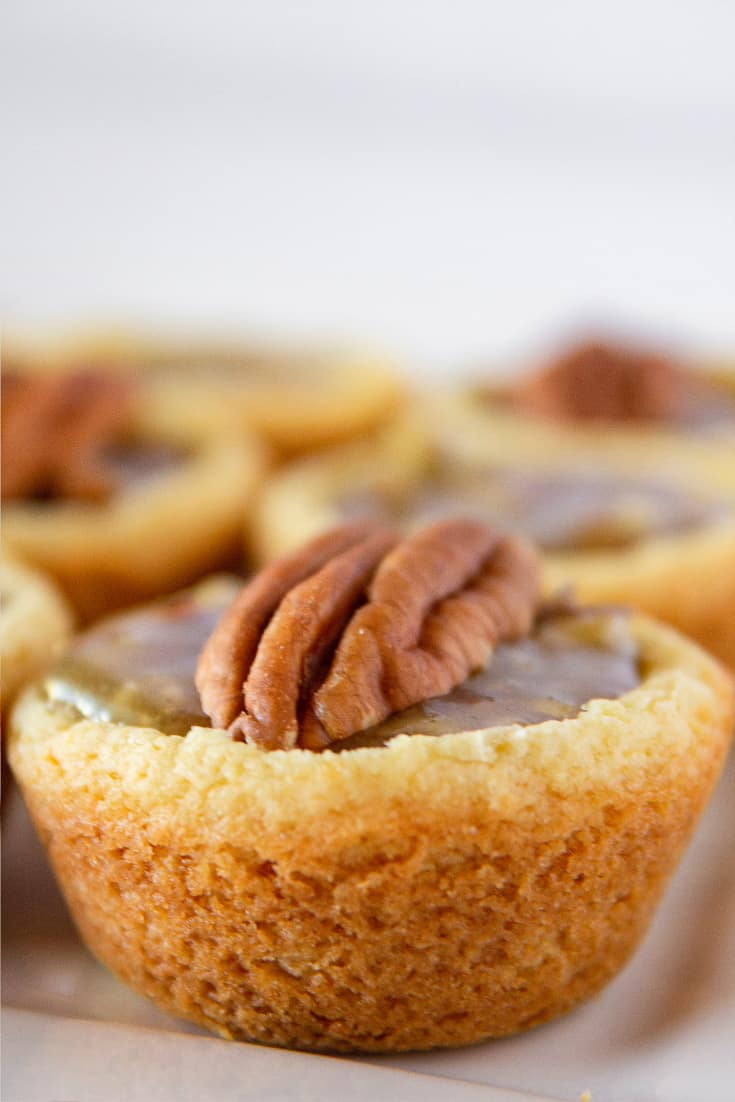 Pecan sandies become a delicious filling for these Pecan Sandies Truffles when mixed with cream cheese and dipped in white chocolate. These fun to make and super delicious pecan truffles make the perfect pecan dessert. They are also a wonderful gift idea for your pecan loving friends and family.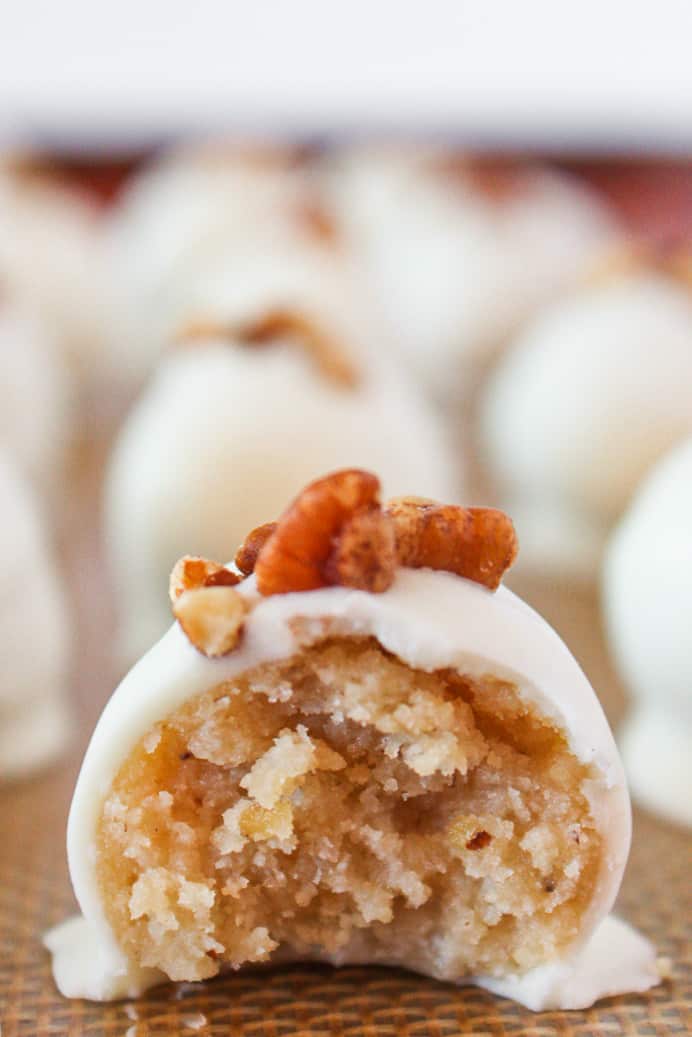 I hope that this has inspired you to grab some pecans and make dessert! These easy to use nuts are the perfect way to make lots of sweet recipes extra special. Enjoy!