10 Fall Comfort Casseroles You Should Try
THIS POST MAY CONTAIN AFFILIATE SALES LINKS. PLEASE SEE OUR FULL DISCLOSURE POLICY FOR DETAILS
Free Email Series
5 Secrets To The Perfect Cookie
Tips & tricks to achieve the most delicious cookies of your life!
School, sports and fall chaos are in full swing. I love every moment but as you know… I can sometimes struggle with getting a great dinner on the table. To help, I turned to my very own blog and my blogging friends for recipes and inspiration. Cozy Comfort Casseroles are our favorite so I have compiled 10 Fall Comfort Casseroles. Each casserole boasts unique flavors and is simple to make.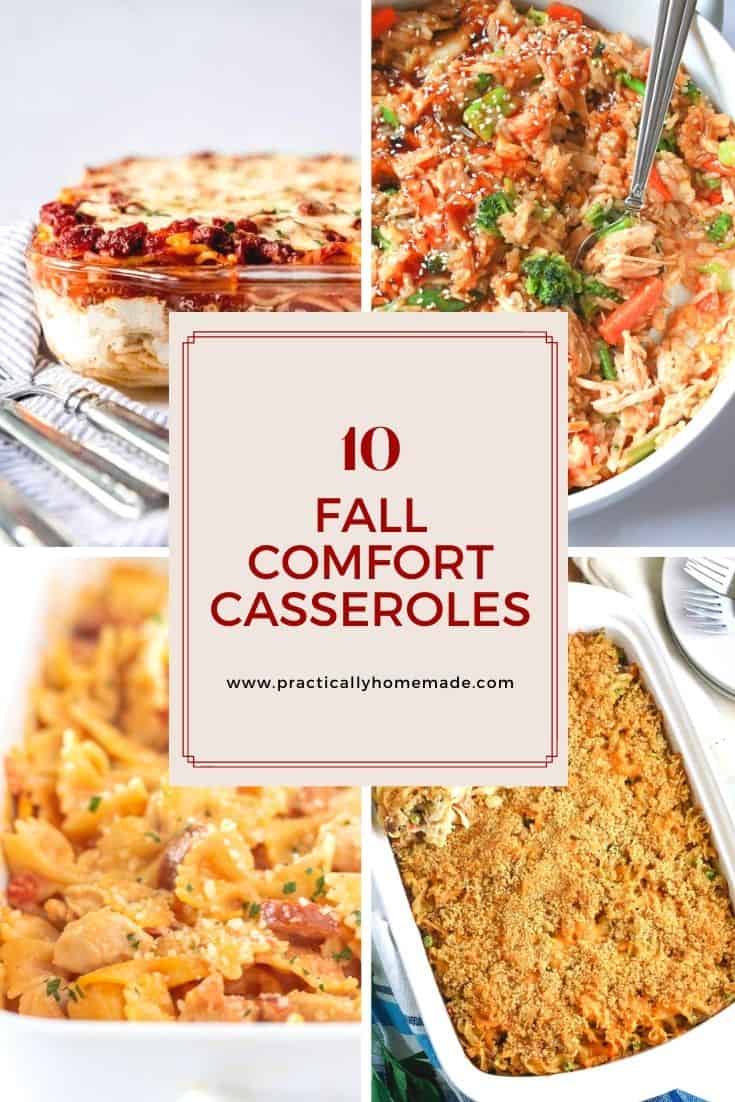 Comfort food is so amazing because it makes you feel good. It can also bring you back to your childhood or even take you back to a moment in time.
So pull up a chair, keep scrolling and grab some recipes for your fall menu!
10 Fall Comfort Casseroles to Make this Season
This Cajun Chicken Pasta Casserole is the most favorite comfort casserole at my house. Everyone loves the creaminess and flavor.
The truth is that all of those things are amazing but as the cook…I can't get over the fact that everything is added to the dish. You don't even have to boil the pasta! So awesome!
Kelly Anthony at The Anthony Kitchen, has a site full of mouth watering recipes. She is a girl after my own heart and comfort food is her specialty.
This recipe for Chicken Broccoli Rice Casserole is only one of the many that you need to head over and try for yourself.
Amy at House of Nash Eats is a blogger I have followed for a very long time. Her recipes are good! They are comforting! They are ones you want to make!
This recipe for Cheesy Baked Spaghetti Casserole has layers of spaghetti, sauce, mozzarella and a delicious combination of sour cream and cottage cheese. It is a must make!
This Patty Melt Casserole is so comforting and perfect for family night at home.
For me this casserole reminds me of my dad and I love that! Being able to make this casserole and be transported to a moment in time is priceless.
If you have never visited Becky over at the Cookie Rookie then you need to. There are so many family friendly recipes to check out.
This recipe for the Best Beef Stroganoff Casserole is fun because making stroganoff into a casserole is genius. You need this family friendly recipe.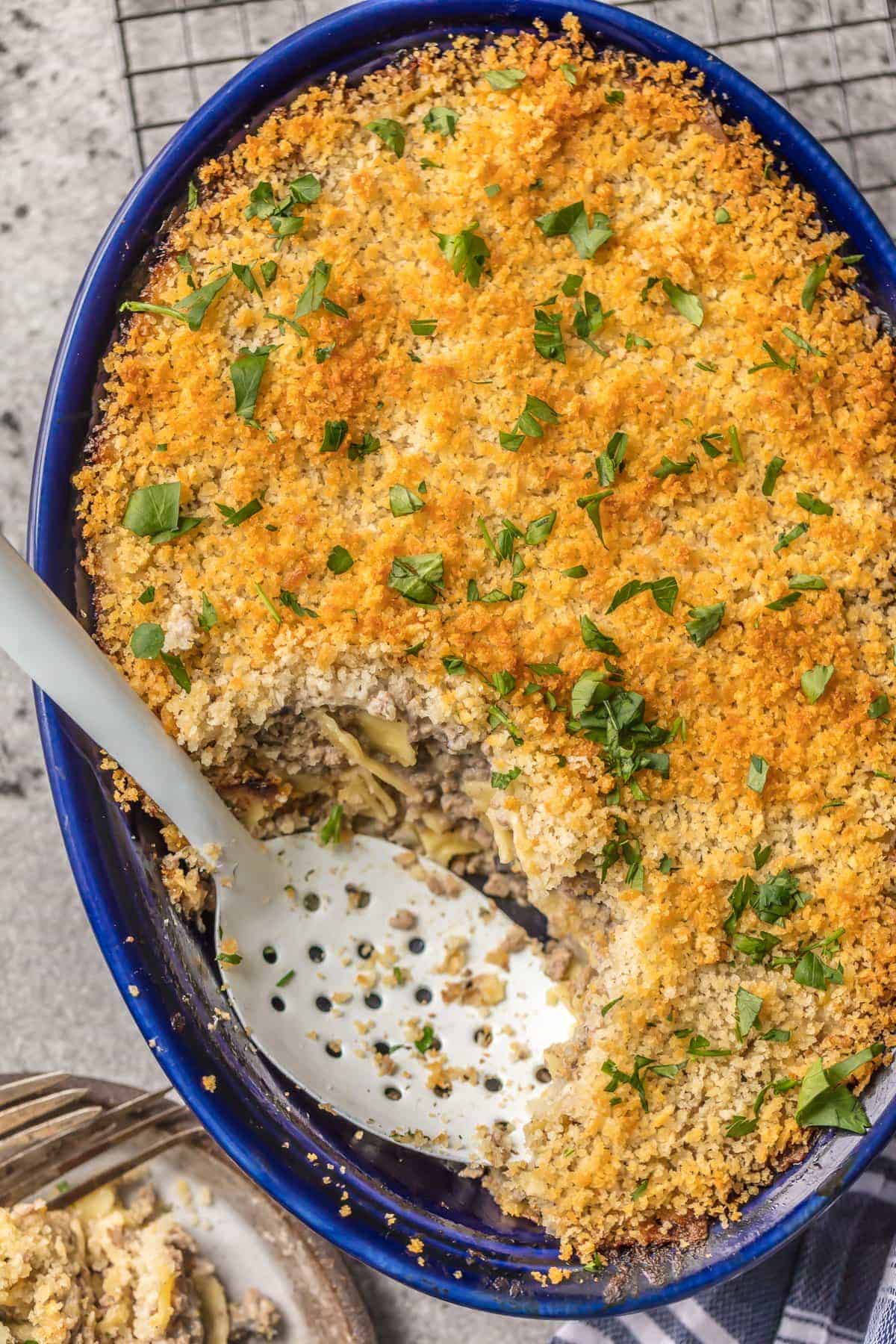 This Teriyaki Chicken Stir-fry Casserole is kind of funny because my family doesn't normally love stir-fry. They would say, "it is too healthy".
But here is the thing…turn it into a casserole and it becomes the most comforting meal. Your family will absolutely love it!
My sweet friend Sarah is over at Feast for a Fraction. Her blog is full of amazing recipes and frugal living. She has some great tips!
You will certainly love her recipe for Tuna Noodle Casserole. This comforting casserole is giving me all of the feels!
Taking a traditional meatball sub and turning it into a casserole just might be the best thing yet.
There are so many qualities to love about this Meatball Sub Casserole but the creamy cheese layer between the bread and the meatballs…speechless!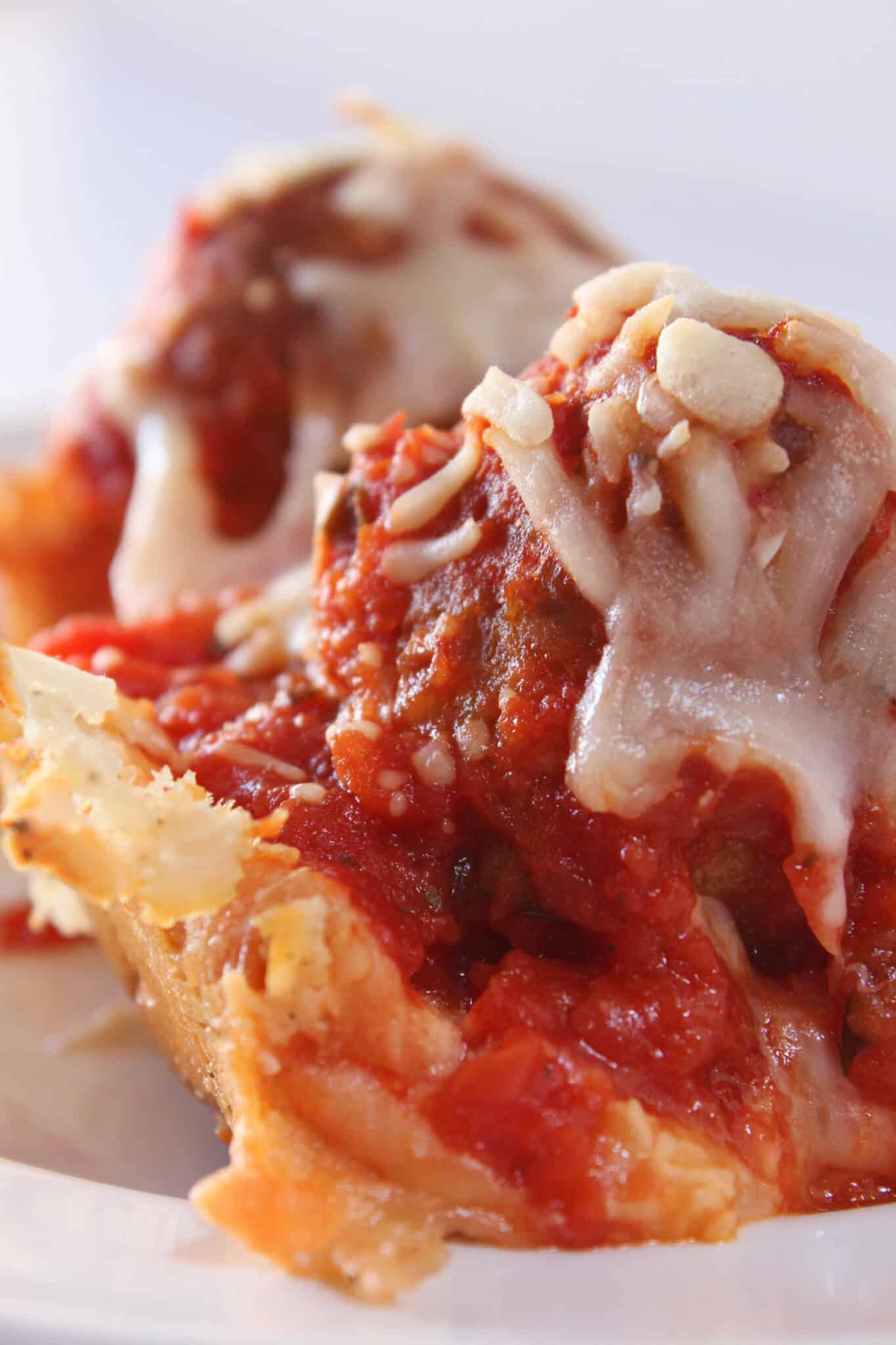 Crissy is the blogger over at Casseroles Crissy and if that name doesn't have you heading over there I don't know what will.
Loaded with amazing Southwest flavor, this John Wayne Casserole is made with ground beef and is comfort food at its finest.
Another classic and comforting casserole, this Sloppy Joe Tater Tot Casserole has a bit of spin.
With a sloppy joe filling, it is almost like combining two childhood favorites into one casserole.
Happy Fall and happy casserole making!!